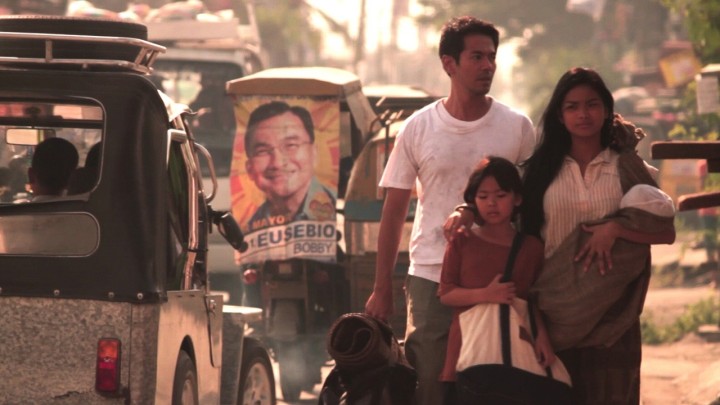 Metro Manila
Audience Award Sundance Film Festival, USA
Sonntag - 08.11.2015
15:30 Uhr - Kvarteret

Fiction / UK, Philippines / 2013 / Sprache: Tagalog / Untertitel: English / 115 Min.
Regie: Sean Ellis
Rice farmer Oscar Ramirez and his family decide to flee from their life of poverty, pursuing a brighter future in great Metropolitan Manila. On arrival, the harsh and cynical metropolitan mindset overwhelms the family, and the crime-ridden megacity reveals a new and much darker face of poverty than back in the northern countryside.
At a seemingly all-time low, Oscar manages to get a steady job as a security guard for an armored truck company. His luck will soon turn as the new job presents a greater danger than the slum life – and the naively honest Oscar's safety and values are put to the test.
METRO MANILA is British director Sean Ellis' (CASHBACK) first foreign language film. Residing in the crossing point between crime thriller and social realism, the film explores the realities of big city desperation and corruption through edge-of-the-seat-suspense, engaging characters, well-crafted plot twists and beautiful imagery. Dark and gritty – yet warm, heartfelt and poetic – it pushes the emotional buttons of the audience in a respectfully subtle way and avoids becoming the exploitive and bland poverty porn it could have been.
Trailer