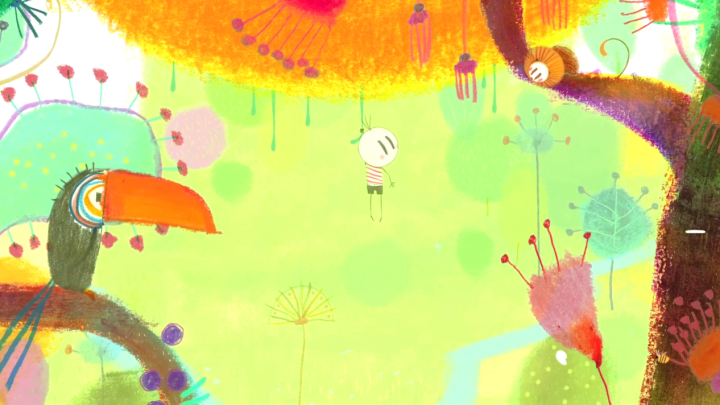 O Menino e o Mundo
Audience Award Annecy International Animated Film Festival, France
Samstag - 07.11.2015
13:00 Uhr - Kvarteret


Kinderfilm
Animation / Brazil / 2014 / Sprache: no dialogue / 80 Min.
Regie: Alê Abreu
In a small village somewhere in Brazil, we meet the young boy Cuca and his family. One day Cuca sees his father leaving on a train in search of work, and the boy is left behind, lonely and confused with too many thoughts and memories. He leaves the village and his simple life to fi nd his father, and ends up on an adventure
in a world that is strange and unknown.
Although the film is wordless, it is far from silent as the sounds and music guide us through Cuca's journey.
The beautiful music and hand-made animation lead us from the peace and nature of Cuca's childhood, and take
us to the big, hectic world of industry and globalization.
The simple style heightens the contrast between Cuca's innocence and the rough world he is thrust into, and
makes the story feel both sweet and powerful.
Trailer