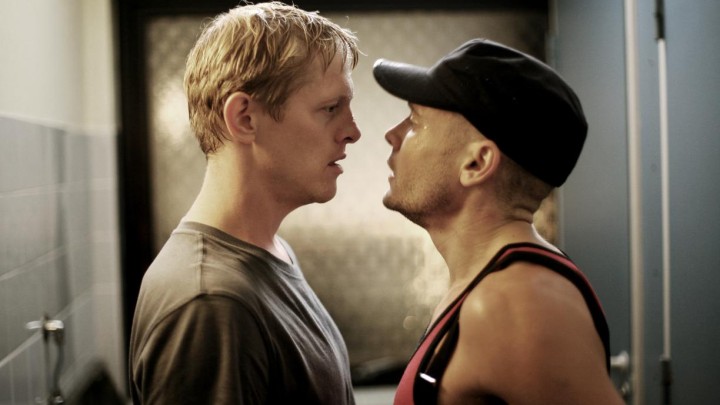 Winner Screening: Broderskab / Brotherhood
Berlin's Favourite Award 2012
Erich Pommer Institut, 1500 Euro
Audience Award Llamale H Montevideo/Cine/Diversidad, Uruguay
Sunday - 09/02/2012
8:30 PM - Filmrauschpalast


Award Ceremony & Closing Screening
Feature / Winner Screening / Denmark / 2009 / Language: Danish / Subtitles: English / 94 Min.
Director: Nicolo Donato
Writer: Rasmus Birch, Nicolo Donato
Producer: Per Holst
Cinematographer: Laust Trier-Mørk
Editor: Bodil Kjærhauge
Sound: Jason Luke
Music: Simon Brenting
Costume Design: Ole Kofoed, Bjørg Serup
Cast: Thure Lindhardt, David Dencik, Nicolas Bro, Morten Holst, Anders Heinrichsen
Awarding of the "Berlin´s Favourite Award" and the best visitor.
BRODERSKAB / BROTHERHOOD won the Award in 2012 and will be shown at 21:00.
After being accused of sexual harassment, Lars is released from the army. In his frustration he ties bonds with a group of neo-nazis. The head of the group sees a potential thought leader and agitator in the intelligent and critical young man. Jimmy, who has been part of the group for a long time, eyes the new guy suspiciously. But it is him, Lars will have to work with on his first task. In a lonely house by the sea.
Trailer
Sponsorship:
Erich Pommer Institut, 1500 Euro