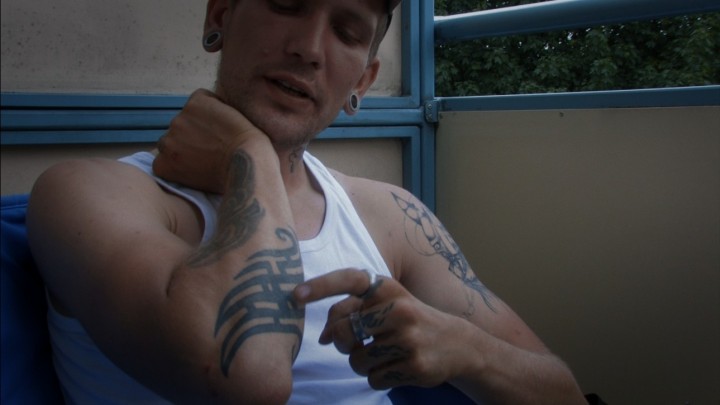 Nach Wriezen / Beyond Wriezen
Audience Award DocuDays UA Kiev, Ukraine
Friday - 08/23/2013
6:30 PM - Filmrauschpalast


In atandance of the director and his protagonist Jano
Documentary Feature / Nach Wriezen / Germany / 2012 / Language: German / Subtitles: English / 87 Min.
Director: Daniel Abma
Producer: Catarina Jentzsch
Cinematographer: Johannes Praus, Anja Läufer
Editor: Jana Dugnus
Music: Henning Fuchs
The documentary accompanies three young offenders – Imo, Jano and Marcel – on the day they are released from Wriezen prison in Brandenburg, and over the three years that follow.
At first sight, the three young protagonists are very different. Jano is a small-time drug dealer from a nearby village. Imo's face reveals every emotion he experiences. Then there's Marcel, who was convicted of murdering 16-year-old Marinus from Potzlow. They all set out hoping for the same things: a job, somewhere to live, a girlfriend.
Is release day a chance to start afresh, or do you stay a jailbird forever, unable to cope with the challenges of everyday life?
Trailer