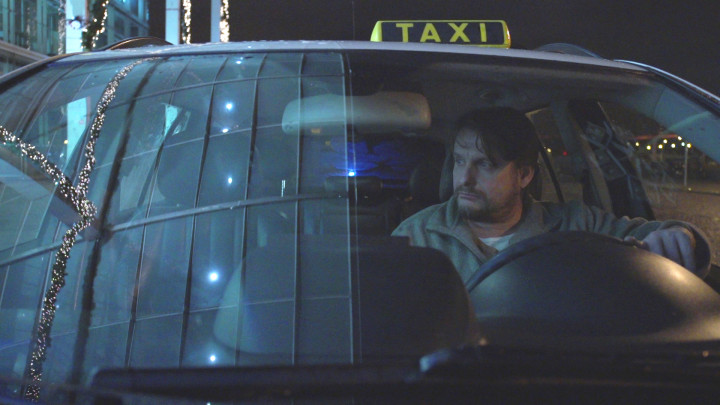 Am Ende der Straße / Where the Street Ends
Audience Award International Student Film Festival Sehsüchte, Germany
Thursday - 09/04/2014
10:30 PM - Freiluftkino


Berliner Doppel
film team in attendance
Fiction / Am Ende der Straße / Germany / 2013 / Language: German, English / Subtitles: English / 52 Min.
Director: Nils Strüven
Cinematographer: Maik Astheimer
Editor: Elena Weihe
Sound: Thorsten Broda, Gregor Bastigkeit
Music: Caseros
Production Design: Milena Leszkowicz
Costume Design: Milena Leszkowicz
Cast: Peter Trabnerm, Eva Hein, Heiko Josef, Josip Culjak, Karla Nina Diedrich, Jördis Richter, Michel Diercks, Ru Sheng
Theo is 42 years old, divorced and talks to his son on the phone several hours every day. He has been working as a taxi driver in the streets of Berlin for a year. In his cab he is not only a service provider, but also listener, tourist guide and entertainer. As such he actively participates in shaping the bizarre, tragic or amusing stories of his passengers.
A night in Berlin in five episodes.
In case of rain the film will be screened in Filmrauschpalast.
Trailer