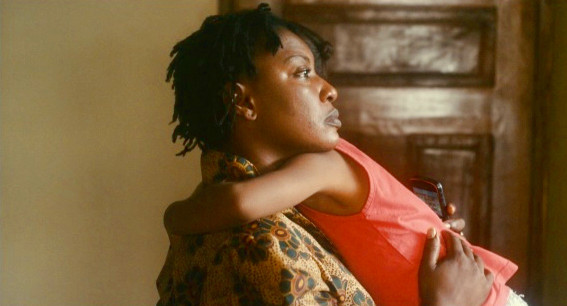 B for Boy
Audience Award AFI Fest, USA
Friday - 09/05/2014
6:00 PM - Filmrauschpalast

Fiction / B for Boy / Nigeria / 2013 / Language: Igbo / Subtitles: English / 118 Min.
Director: Chika Anadu
Writer: Chika Anadu
Producer: Chika Anadu, Arie Esiri
Cinematographer: Monika Lenczewska
Editor: Simon Brasse
Sound: Joe Milner
Music: Enis Rotthoff
Production Design: Anthony Tomety
Cast: Uche Nwadili, Nonso Odogwu, Ngozi Amarikwa
Amaka is a successful businesswoman in her late thirties, who lives with her husband Nonso and their daughter Ijeoma in a fancy apartment in Lagos. The family seems happy and Amaka is expecting another child.
Amaka seems to lead the perfect life of a modern Nigerian woman, but her in-laws' reaction to her second pregnancy shows, that more traditional patriarchal attitudes are still a strong force in her life. Her mother-in-law demands an ultrasound to find out if the baby is a boy and can thus carry on the father's family name. In case Amaka is expecting another daughter, the mother in law already has a plan B: a significantly younger second wife for Nonso.
When a stroke of fate turns Amaka's whole life around, she frantically searches for a secret way out of her desperate situation and ultimately finds herself all alone.
B FOR BOY paints a dense portrait of a woman in contemporary Nigeria.
Trailer