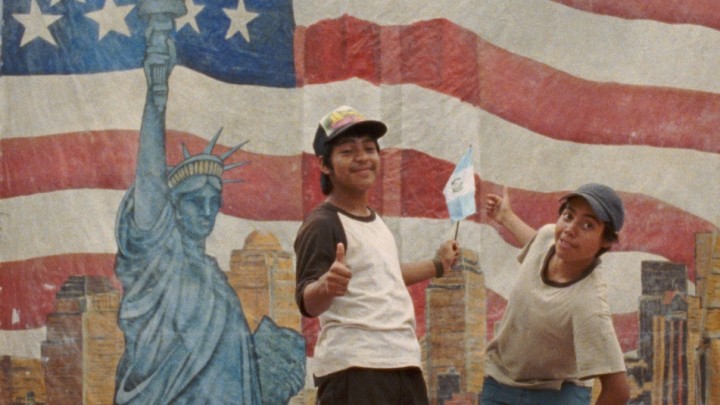 Winner Screening: La Jaula de Oro / The Golden Dream
Berlin's Favourite Award 2014
Sunday - 09/07/2014
6:30 PM - Filmrauschpalast


Closing Screening
/ Screening "Berlin´s Favourite Award" 2014 /
6:30 PM Have a drink with us to celebrate the winner of the "Berlin's Favourite Award 2014"!
7:00 PM Afterwards we close this year's festival with the screening of the winning film in Filmrauschpalast.
Luis Salinas, producer of 2014 FFFBerlin's winner LA JAULA DE ORO, was kind enough to prepare a small statement for us:
La Jaula de Oro began as a small project, with the intention of bringing the voice of migration to a audience. Slowly the project grew in scale and we realize that we were telling a very important story, that could not be told merely by documenting real immigration. So we took it upon ourselves to make a more significant project with real migrants as actors, thus making the project more honest, because it wasn't or version it was the migrants version. The film has had a amazing festival run, and winning an audience award at Berlin is very significant, because if a European audience can relate to Central American poverty and migration into the US, this means we were able to transcend the cultural barrier and went straight to the human emotion. It is different winning an award from a jury who is expert in film, then from the audience who are the real critics, this makes it ever so more significant. So thank you all very very much.
Juan, Sara and Samuel, all 15 years old, flee from Guatemala towards the USA. On their journey through Mexico they meet Chauk, a Tzotzil indian who does not speak Spanish. Together they travel along the railway tracks towards the USA-Mexico border beyond which they imagine the promised land.
Quemada-Diez has found his excellent non-professional actors within 3000 adolescents he casted in the slums of Guatemala City and along the tracks. With powerful and yet authentic pictures he draws a striking ground-level view of the extremely dangerous journey made by thousands of Latin Americans each year. At Cannes International Film Festival his feature debut was awarded the newcomer's prize "Un Certain Talent".
Sponsorship:
Erich Pommer Institut, 1500 Euro