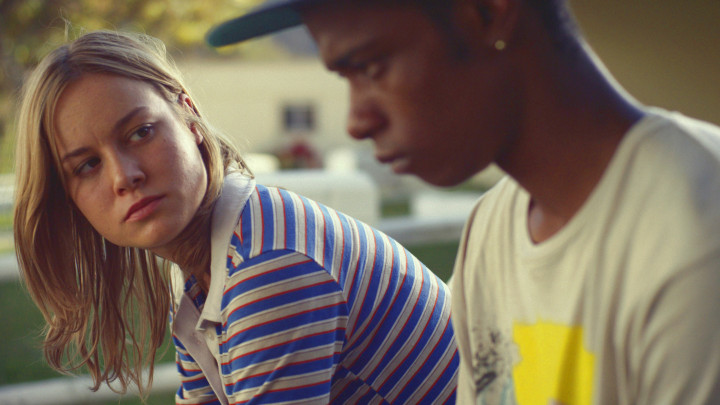 Short Term 12
Audience Award Athens International Film Festival, Greece
Friday - 09/05/2014
10:30 PM - Freiluftkino

Fiction / Short Term 12 / USA / 2013 / Language: English / Subtitles: German / 96 Min.
Director: Destin Daniel Cretton
Writer: Destin Daniel Cretton
Producer: Maren Olson, Asher Goldstein, Joshua Astrachan, Ron Najor
Cinematographer: Brett Pawlak
Editor: Nat Sanders
Sound: Phil Benson, Onnalee Blank, Ronni Brown, Shane Hayes, Ando Johnson, Daniel Kloch, Perry Levy, Scott R. Lewis, John Maynard, Dan Randall, Branden Spencer, Tami Treadwell, Kimberly Wilhoit
Music: Joel P. West
Production Design: Rachel Myers
Cast: Brie Larson, John Gallagher Jr., Kaitlyn Dever, Rami Malek, Keith Stanfield, Kevin Hernandez, Melora Walters, Stephanie Beatriz, Lydia Du Veaux, Alex Calloway, Frantz Turner, Diana-Maria Riva
Grace works as a supervisor at "Short Term 12", a temporary home for at-risk-teens. She is compassionate and committed to her work with the kids, who have slipped through the cracks of the system. Grace is in love with her kind-hearted co-worker Mason, but never succeeds in fully opening up to him.
When she learns she is pregnant, Grace is forced to face the demons of her own troubled childhood while still providing support to the kids who depend on her the most.
Director Destin Daniel Cretton has worked in a group home for at-risk-teens himself after graduating from college and provides great emotional closeness to his protagonist as well as to the kids in the home.
SHORT TERM 12 appeals through its heart-warming intimacy and realism in the tradition of American Independent cinema.
In case of rain the film will be screened in Filmrauschpalast.
Trailer