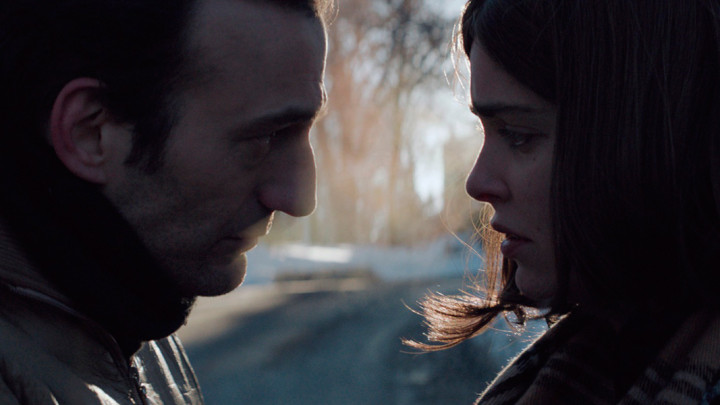 Félix et Meira / Felix and Meira
Arte Mare - festival du film et des cultures méditerranéennes, France
Friday - 05/29/2015
9:00 PM - City 46

Fiction / Félix et Meira / Canada / 2014 / Language: French, English, Yiddish / Subtitles: English / 105 Min.
Director: Maxime Giroux
Writer: Alexandre Laferriere, Maxime Giroux
Producer: Sylvain Corbeil, Nancy Grant
Cinematographer: Sara Mishara
Editor: Mathieu Bouchard-Malo
Sound: Frederic Cloutier
Production Design: Louisa Schabas
Cast: Hadas Yaron, Martin Dubreuil, Luzer Twersky, Anne-Elizabeth Bosse, Benoit Girard, Josh Dolguin
Meira is a young mother who lives with her husband and her infant daughter in a hassidic community in Montréal. But she is not like the other Orthodox wives, who see it as their duty to bear their husbands as many children as possible. Instead, she sneaks birth-control pills and listens to a forbidden soul record when she has the house to herself.
One day she meets Felix, an artist without family ties. A tender romance unfolds between the two and Meira has to make a choice: Will she give up her secure but restricted life in the community for tempting but uncertain future with Félix?
This story of forbidden love captivates through it's somber sensitivity and offers rare insights in a world thats seems like it is set in another era.
Trailer