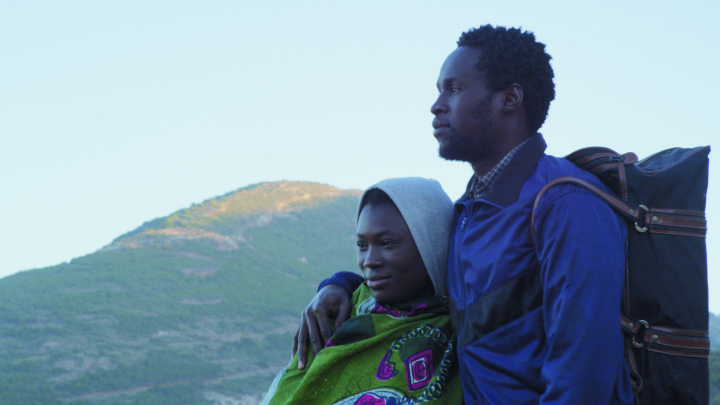 Hope
Premiers Plans d'Angers, Frankreich
Friday - 09/04/2015
8:30 PM - Freiluftkino

Fiction / Hope / France / 2014 / Language: French, English, Arabic / Subtitles: English / 91 Min.
Director: Boris Lojkine
Writer: Boris Lojkine
Producer: Bruno Nahon
Cinematographer: Elin Kirschfink
Editor: Gilles Volta
Music: David Bryant
Cast: Justin Wang, Endurance Newton, Dieudonné Bertrand Balo'o, Martial Eric Italien, Henri Didier Njikam, Nabyl Fally Koivogui, Richmond N'diri Kouassi, Bobby Igiebor, Dandy Amienoho Osawaru
Deep in the Sahara desert a group of African migrants waits for their trip to Europe to continue. One of them is a young Nigerian woman, Hope. As one of the few women amongst the refugees the journey is especially dangerous for her since rape and abuse are permanent threats. When she is left in the desert in the middle of the night, Léonard from Cameroon is the only one, who has the heart to rescue her. He takes her with him to Tamarasset in Algeria, where refugees live in migrant ghettos divided along national lines and where each community is ruled by its own unofficial, often arbitrary and violent government.
In this hostile environment, where they have to fear for their life every day, Hope and Léonard form a tenderness from their prior union of convenience. Hoping for a better life in unknown Europe they decide to continue on their path together.
In his feature debut, documentary filmmaker Boris Lojkine offers deeply moving insights into the human fates behind the abstract numbers of refugees trying to get to Europe across the Mediterranean Sea and tells a love story along the way.
Trailer