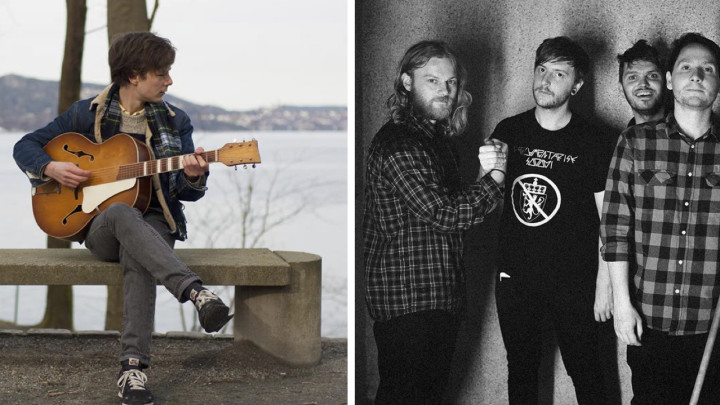 Opening Concert
Thursday - 11/05/2015
9:00 PM - Chagall


Opening Concert
Admission free!
Concert / with Johannes Holtmo and Mountain Cloth /
Johannes Holtmon lager musikk i skjæringspunktet mellom jazzete visemusikk og pop, med blant andre Serge Gainsbourg og Magnetic Fields som ledestjerner. Singelen "Sushisosialisme" ble utgitt på Diamond Club våren 2015, EPen "Barn av norske sivilingeniører" er klar til nyåret. Johannes Holtmons musikk er en usedvanlig vellykket symbiose av lure trøndertekster og elegante melodier, og må da kunne kalles en sann fryd for øret.
Mountain Cloth spiller underlig punk-estetisk lo-fi rock. Opprinnelig et løst soloprosjekt – nå et fullverdig band bestående av blant annet medlemmer fra screamobandet Aske og Birmingham-baserte The Shalfonts. Tidvis mørkt, men lekent – med tilsynelatende kryptiske tekster og rare synther: Mountain Cloth smått legendariske konserter er som regel en begivenhet det er lite lurt å gå glipp av.
Arrangementet er gratis!