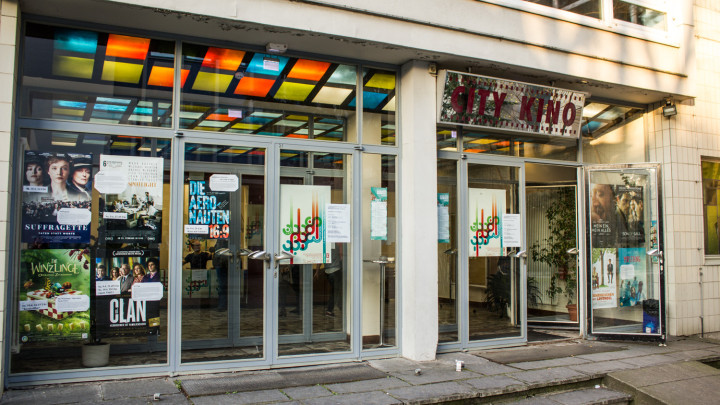 FFF Berlin 2016
Wednesday - 09/07/2016
7:30 PM - City Kino Wedding

Hey Wedding!
After five wonderful years in Moabit we're off to new shores and found a new home for Favourites Film Festival number six at City Kino Wedding.
We're full of anticipation and very, very excited and we hope to see many old and many, many new faces at Müllerstraße.
At the core of our programme, that is once again composed of new audience award winning festival films, is a very universal topic this year: Family. The films tell stories of family secrets, family ties, broken families, of breaking away from the family and of arriving in a substitute family, of fighting for and against it's power, of loneliness within a family and the courage to start a new family.
The film's settings and countries of origins are as manifold as the various family concepts: During the five festival days you're invited to travel with us from Algeria via Belgium to Iceland and from Korea via Lebanon to Venezuela.
We're especially excited for the Q&A's with the filmmakers in presence after the screenings, particularly since many of them are directorial debuts. We are looking forward to meeting Fejria Deliba and her actor Farid Bouzenad for the opening, Valéry Rosier for the presentation of his film Parasol and Guillaume Senez, the director of Keeper.
One thing is for sure – FFF will be touching, existential, mind- and heart-opening.
We can't wait and look forward to seeing you!
Anna Jurzik and Paula Syniawa