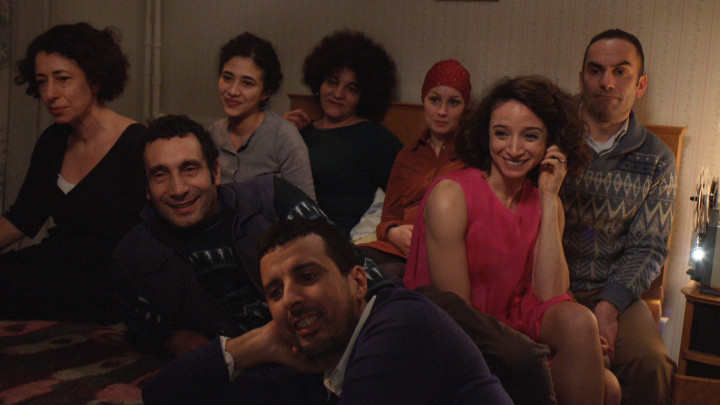 D'une pierre deux coups / Our Mother
Audience Award Premiers Plans Angers, France
Wednesday - 05/24/2017
8:00 PM - Cinema im Ostertor


Opening Film with champagne reception from 7.30 pm
Fiction / D'une pierre deux coups / France / 2016 / Language: French / Subtitles: English / 83 Min.
Director: Fejria Deliba
Writer: Fejria Deliba
Producer: Sylvain Blache
Cinematographer: Hélène Louvard
Editor: Lilian Corbeille, Katharina Wartena, Marie Vermillard
Sound: Régis Muller, Mourad Louanchi, Jean-Guy Véran
Music: Youssef Boukella, Luis Saldanha
Production Design: Sylvie Deldon
Costume Design: Malika Khelfa
Cast: Farid Bouzenad, Milouda Chaqiq, Brigitte Roüan, Myriam Bella, Zinedine Soualem, Slimane Dazi, Samir Guesmi
75-year-old Zayane lives a quiet life in the French periphery. She has never gone outside the high-rise projects she lives in since the day she arrived from Algeria many years ago.
One day she receives notice of the passing of a French man she knew in her time as a young maid in the colonial era in her homeland. The deceased has left her a box and Zayane, without further ado, decides to take a trip to pick it up.
While she is absent for a day, her eleven children get together in her apartment, looking for an explanation for her sudden disappearance. They gradually discover a side to their mother's life that none of them knew about until then.
In her heart warming and humorous debut Fejria Deliba tells the story of a mother, who is seen as a woman with a life before motherhood in the eyes of her children for the very first time.
Trailer