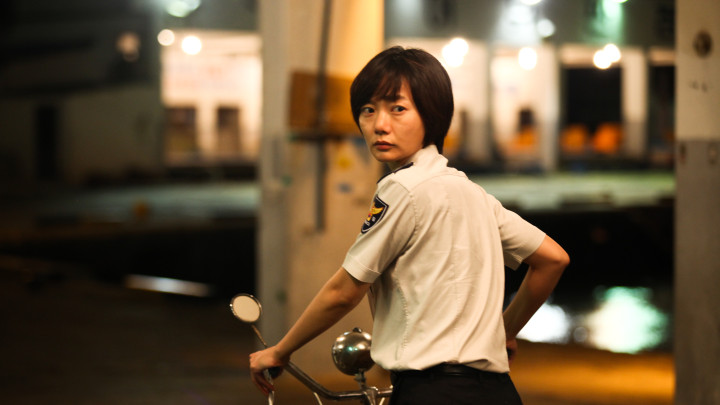 Dohee-ya / A Girl at My Door
Audience Award Vancouver Queer Film Festival, Canada
Thursday - 05/25/2017
9:00 PM - Cinema im Ostertor

Fiction / A Girl at My Door / Republic of Korea / 2014 / Language: Korean / Subtitles: English / 119 Min.
Director: July Jung
Writer: July Jung
Producer: Lee Chang-dong, Lee Joon-dong
Cinematographer: Kim Hyun-seok
Editor: Lee Young-lim
Music: Jang Young-gyu, Han Hee-jung
Cast: Bae Doo-na, Kim Sae-ron, Song Sae-byeok, Kim Jin-goo, Son Jong-hak
Seoul police officer Young-nam arrives in a remote fishing town to take up the post of precinct chief. On her first day on duty she meets the young girl Dohee, who is regularly beaten by her stepfather and bullied by her classmates. When the abuse continues even after repeated admonishments, Young-nam decides to take the girl in, although she usually avoids personal contact with the townsfolk.
While Dohee experiences a feeling of comfort and security for the first time, Young-nam quarrels with her past. When her ex-girlfriend suddenly shows up in town, Young-nam becomes the victim of severe accusations and discrimination.
July Jung's dramatic directorial debut is powered by mesmerizing performances of her leading cast and exposes the violence and bigotry in provincial Korean society.
Trailer