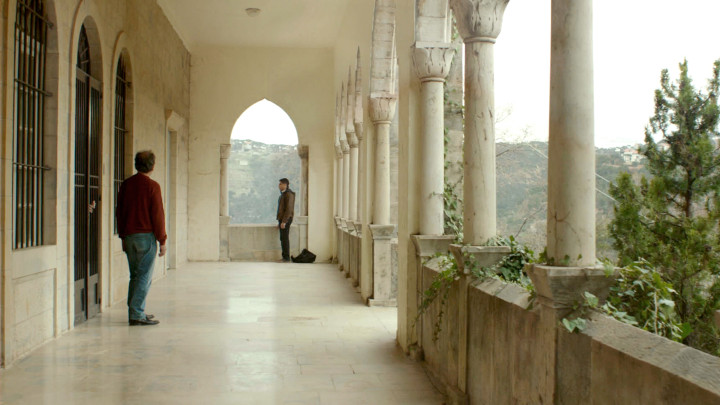 Tramontane
Audience Award Visiteurs du Soir - Semaine de la Critique Cannes, France
Saturday - 05/27/2017
6:00 PM - Cinema im Ostertor

Fiction / Tramontane / Libanon, France, Qatar, United Arab Emirates / 2016 / Language: Arab / Subtitles: English / 105 Min.
Director: Vatche Boulghourjian
Writer: Vatche Boulghourjian
Producer: Caroline Oliveira, Georges Schoucair
Cinematographer: James Lee Phelan
Editor: Nadia Ben Rachid
Sound: Rana Eid, Cedric Kayem
Music: Cynthia Zaven
Production Design: Nadine Ghanem
Costume Design: Lara Khamis
Cast: Barakat Jabbour, Julia Kassar, Toufic Barakat, Michel Adabashi, Nadim Khodr, Georges Diab, Odette Makhlouf, Raymond Haddouni
When his band is invited to play a concert in Europe, blind Lebanese musician Rabih has to apply for a passport for the first time. At the citizens registration office he learns, that his identity is a fake and his birth certificate has been lost during the Civil War in 1989. Against the wishes of his mother, who wants her shady brother to arrange everything bind the back of the official authorities, Rabih makes his way to his supposed birthplace. But instead of finding his birth certificate, he encounters only more and more inconsistencies on the search for his true origin.
In his multifaceted feature debut director Vatche Boulghourjian sends his young protagonist Rabih on an odyssey through a country that is still deeply divided decades after the Civil War.
Please note: Unfortunately there is a mistake in the overview in the printed programme. The screening starts at 6.00 pm.
Trailer