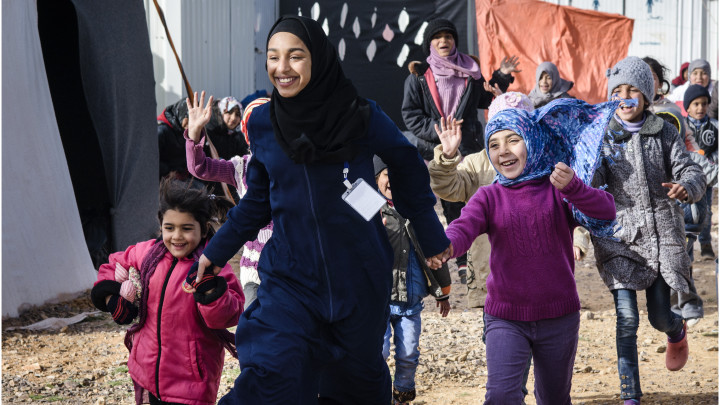 Layla M.
Audience Award Les Arcs European Film Festival, France
Friday - 09/22/2017
8:00 PM - City Kino Wedding


Followed by a Q&A with the leading actor Ilias Addab
Fiction / Layla M. / The Netherlands, Belgium, Germany, Jordan / 2016 / Language: Dutch, Arabic, English / Subtitles: English / 98 Min.
Director: Mijke de Jong
Writer: Jan Eilander, Mijke de Jong
Producer: Arnold Heslenfeld, Frans van Gestel, Laurette Schillings
Cinematographer: Danny Elsen
Editor: Dorith Vinken
Sound: Mark Glynne
Music: Can Erdogan
Costume Design: Jacqueline Steijlen
Cast: Nora El Khoussur, Ilias Addabm, Yasemin Cetinkaya, Hassan Akkouch, Husam Chhadat
Layla lives with her family in Amsterdam and is about to graduate from high school. The discrimination and harassment she every day as a young woman with Morroccan roots and as a devout Muslima, she reacts loudly and combatively. In her passionate sense of justice, she is attracted to a group of Islamists, especially to Abdel, with whom she talks on Skype every night. Layla radicalizes fast, secretly marries Abdel and leaves the country with him.
The film tells the captivating and nuanced story of Layla's journey – a strong young woman's search for a system worthy of her values, that quickly brings her into situations almost impossible to get out of.
Trailer
Sponsorship:
Niederländische Botschaft in Berlin