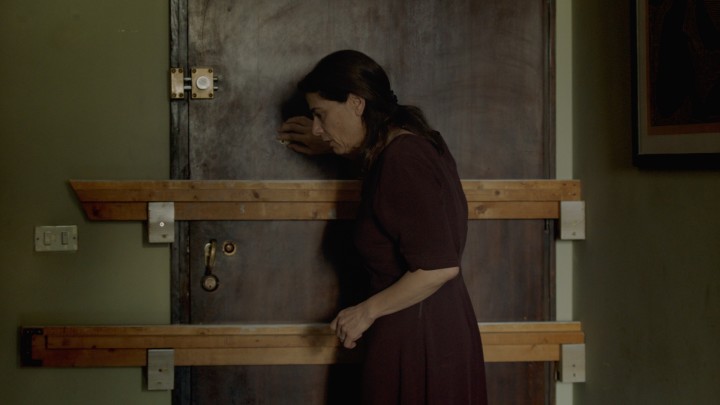 Winner: Insyriated
7th Berlin's Favourite Award - Favourites Film Festival Berlin 2017
Sunday - 09/24/2017
5:00 PM - City Kino Wedding


winning film - from 4.30 pm cake and champaign
Fiction / Insyriated / Belgium, France, Lebanon / 2017 / Language: Arabic / Subtitles: German / 75 Min.
Director: Philippe Van Leeuw
Writer: Philippe Van Leeuw
Producer: Guillaume Malandrin, Serge Zeitoun
Cinematographer: Virginie Surdej
Editor: Gladys Joujou
Sound: Chadi Roukoz
Music: Jean-Luc Fafchamps
Costume Design: Claire Dubien
Cast: Hiam Abbass, Diamand Abou Abboud, Juliette Navis, Mohsen Abbas, Moustapha Al Kar, Alissar Kaghadou, Ninar Halabi, Mohammad Jihad Sleik
Insyriated wins the 7th Berlin`s Favourite Award.
In the midst of war-torn Damascus a family has systematically barricaded their apartment to create a last remaining refuge. Oum Yazan lives here with her little son, her two teenage daughters as well as her father-in-law and desperately tries to keep up everyday routines – not only for her family but also for her daughter's boyfriend and the young neighbours. While gunshots ring out outside the windows of the mostly abandoned house, inside bathroom time is being negotiated in the morning, lunch is being prepared and cupboards are being dusted.
There are only two moments in which the camera dares to advance into the hallway. The family almost never leaves the apartment and their alleged sanctuary is progressively becoming a prison, in which every decision can have fatal consequences.
Trailer