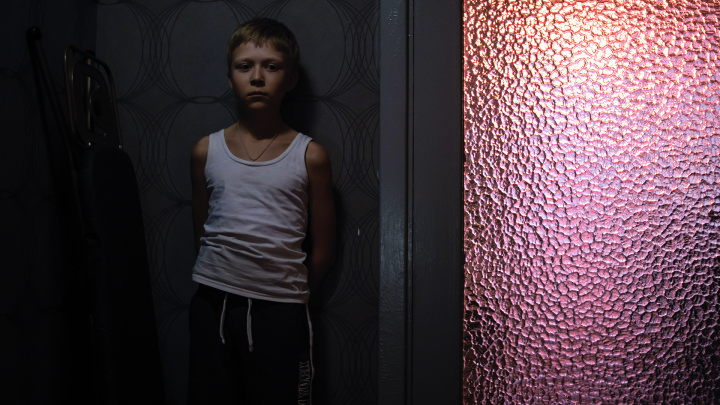 Nelyubov / Loveless
Audience Award Zagreb Film Festival, Croatia
Friday - 09/21/2018
7:00 PM - City Kino Wedding

Fiction / Loveless / Russian Federation, France, belgium, Germany / 2017 / Language: Russian / Subtitles: German / 127 Min.
Director: Andrey Zvyagintsev
Writer: Oleg Negin, Andrey Zvyagintsev
Producer: Alexander Rodnyansky, Sergey Melkumov, Gleb Fetisov
Cinematographer: Michail Krichman
Editor: Anna Maas
Sound: Andrey Dergachev
Music: Evgueni & Sacha Galperine
Production Design: Andrey Ponkratov
Costume Design: Anna Bartuli
Cast: Marianna Spivak, Alexey Rozin, Matvey Novikov
Zhenya and Boris are getting a divorce. Their communication is shaped by resentment, frustration and contempt. They both have been preparing their new lives for a while: Zhenya with a wealthy lover, Boris with his younger, pregnant girlfriend. But the marital apartment has not been sold yet. And then there is their 12-year-old son Aljoscha, almost a stranger to both of them, as he has no place in either of their respective plans for the future. One day however, little Aljoscha disappears without a trace, and a desperate search begins.
In its almost stoic calmness Loveless develops an intense, suggestive force. Despite their extreme coldness, the characters seem genuine and credible, as their literal lovelessness does not exist in a vacuum, but is a crushing parable on post-industrial Russia. Vanity, solitude and estrangement are soon to be exposed as the symptoms of a suffering society.
In 2017 Loveless won the Cannes Jury Award and has later been nominated for an Academy Award in Best Foreign Language Film.
Trailer