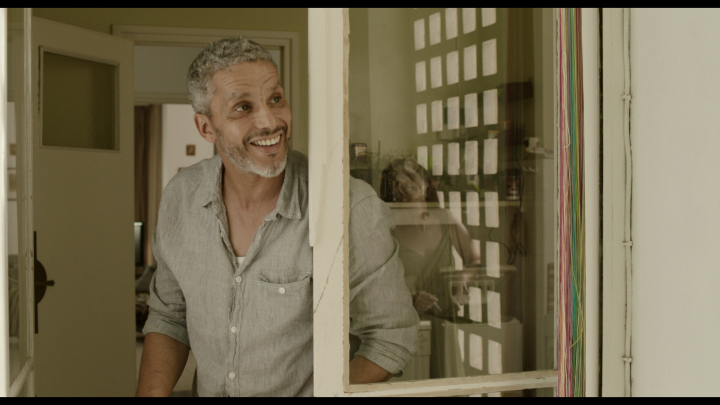 Les Bienheureux | The Blessed
Audience Award Black Movie Independent Film Festival Genf, Switzerland
Friday - 09/27/2019
6:00 PM - City Kino Wedding

Fiction / Les Bienheureux | The Blessed / France, Belgium, Qatar / 2017 / Language: Arab, French / Subtitles: English / 102 Min.
Director: Sofia Djama
Writer: Sofia Djama
Producer: Serge Zeitoun, Patrick Quinet
Cinematographer: Pierre Aïm
Editor: Sophie Brunet
Sound: Jean Umansky
Costume Design: Claire Dubien
Cast: Sami Bouajila, Nadia Kaci, Faouzi Beinsaïdi, Amine Lansari, Lyna Khoudri, Adam Bessa
Algeria between now and than
Algiers 2008, 20 years after the revolution. Amal and Samir want to celebrate their wedding anniversary. On the futile search for a nice restaurant where they can toast together with a glass of wine, their discussions become more and more fierce: Amal, who took to the streets as a student for freedom and pluralism, is disillusioned by the political developments in her country. She therefore wants to send her son Fahim to study in France, away from this country without future. Samir, on the other hand, wants to fight the resignation and shows sympathy for his son, who wants to stay in Algeria.
Fahim is particularly attached to his cheeky friend Feriel. She sneaks away from home at night and makes fun of a mutual friend who wants a Koran verse tattooed on his back.
The experiences of the teenagers and the married couple are told in parallel and, in the course of one night, show more and more clearly what it means to live in a country where it is equally hard for informed intellectuals as it is for teenagers who just want to have fun. Sofia Djama's feature film debut is a sharply observed portrait of generations and raises questions that extend far beyond Algerian society.
Trailer