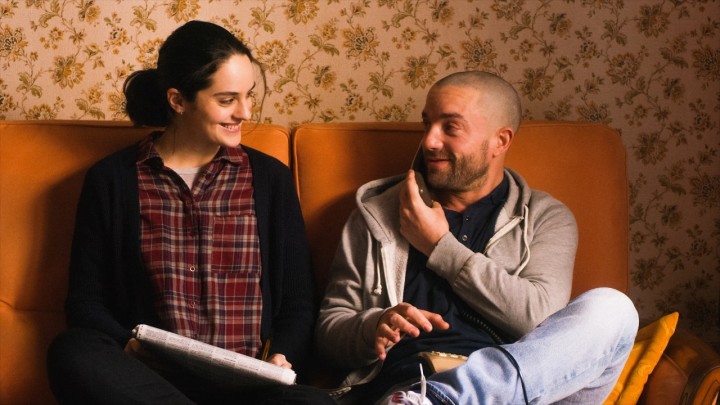 Les drapeaux de papier | Paper Flags
Audience Award Premiers Plans Angers, Frankreich
Thursday - 09/26/2019
7:00 PM - City Kino Wedding

Fiction / Les drapeaux de papier | Paper Flags / France / 2018 / Language: French / Subtitles: English / 102 Min.
Director: Nathan Ambrosioni
Writer: Nathan Ambrosioni
Producer: Stéphanie Douet
Cinematographer: Raphaël Vandenbussche
Editor: Nathan Ambrosioni
Sound: Laurent Benaïm
Music: Matthew Otto
Costume Design: Elsa Depardieu
Cast: Noémie Merlant, Guillaume Gouix
Brothers and Sisters
24-year-old Charlie lives alone in a somewhat dilapidated house on the outskirts of town, which a friend of her father rents to her for very little. She lives in seclusion, immerses herself in her art and earns her living as a supermarket cashier. One day, her older brother Vincent, who has just been released from prison after 12 years, is standing in front of her door. Charlie hasn't seen him since childhood.
After a short hesitation she takes him in, ready to help him rebuild a normal life. But her cautious mutual rapproachment is fragile and threatens to be shattered by Vincent's deep insecurity and his painstakingly tamed anger.
Director Nathan Ambrosioni began writing the script for his feature film debut at the age of 17. In Paper Flags he concentrates entirely on the inner struggle of his two main characters. With great empathy Ambrosioni shows both, the discomfort and fear Vincent causes in Charlie, and Vincent's helplessness in his regained freedom.
Trailer