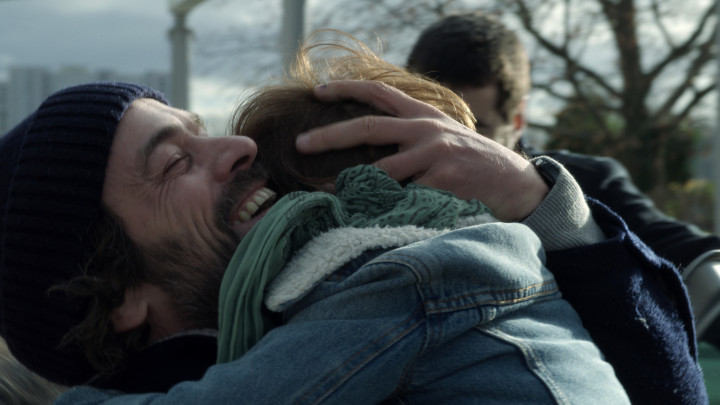 Nos batailles | Our Struggles
Audience Award Torino Film Festival, Italy
Saturday - 09/28/2019
7:30 PM - City Kino Wedding

Fiction / Nos batailles | Our Struggles / Beglium, France / 2018 / Language: French / Subtitles: English / 98 Min.
Director: Guillaume Senez
Writer: Guillaume Senez, Raphaëlle Desplechin
Producer: Isabelle Truc, David Thion, Philippe Martin
Cinematographer: Elin Kirschfink
Editor: Julie Brenta
Sound: Fabrice Osinski
Production Design: Florin Dima
Cast: Romain Duris, Laure Calamy, Laetitia Dosch, Lucie Debay, Basile Grunberger, Lena Girard Voss, Dominique Valadié


Belgian-French arthouse cinema at its Best
Olivier works as a team leader in the central warehouse of a large online-mail order company. He fiercely stands up for his social beliefs and for the rights of his colleagues towards the management. His commitment costs him a lot of energy and time. At home he is missed by his two children, and his wife Laura also suffers increasingly from Olivier's absence. One day Laura doesn't pick up the children from school. And does not return home.
Between the children's needs, the expectations at work and the daily challenges of life, Olivier struggles to find a new balance.
Guillaume Senez was already featured in the 2016 Favourites Film Festival programme with his acclaimed debut Keeper and once again puts a father in the center of his narrative. In Our Struggles, he skillfully combines the qualities of Belgian and French cinema, creating a film that is both sensitive and socially critical, with a hopeful tenor.
Trailer