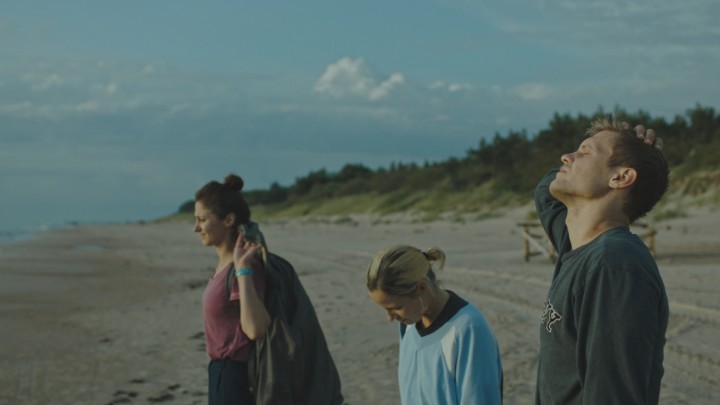 9th Winner Berlin's Favourite Award: Išgyventi Vasarą | Summer Survivors
Audience Award Vilnius International Film Festival, Lithuania
Sunday - 09/29/2019
5:00 PM - City Kino Wedding


winning film - from 4.30 pm cake and champaign
Fiction / Išgyventi Vasarą| Summer Survivors / Lithuania / 2018 / Language: Lithuanian / Subtitles: English / 91 Min.
Director: Marija Kavtaradzė
Writer: Marija Kavtaradzė
Producer: Marija Razgutė
Cinematographer: Laurynas Bareiša, Vytautas Katkus
Editor: Domas Petronis
Sound: Julius Grigelionis
Music: Domas Strupinskas
Production Design: Aurimas Akšys
Cast: Indrė Patkauskaitė, Paulius Markevičius, Gelminė Glemžaitė
During the festival you were asked to evaluate the films of the main programme on ballots. The winning film will be screened again on Sunday, September 29th, at 5.00 pm.
9th Winner Berlin's Favourite Award: Išgyventi Vasarą | Summer Survivors
Batlles of the Mind
The young and ambitious Indre comes to a psychiatric clinic for research purposes, where shortly after her arrival she is asked to drive two patients to another facility by the sea. The energetic, open-minded Paulius is in the manic phase of his bipolar disorder, while the introverted Juste silently struggles with her depressions after a suicide attempt. While the two are internally battling their illnesses, from the outside their journey looks like a summer road trip among friends. Between carefree moments of laughter and intense moments of rapprochement, there is a growing hope that anything is possible.
Marija Kavtaradzė finds a bittersweet tone for her debut film, which makes the pain of the characters palpable, but at the same makes the lightness of summer tangible.
Trailer
Sponsorship: