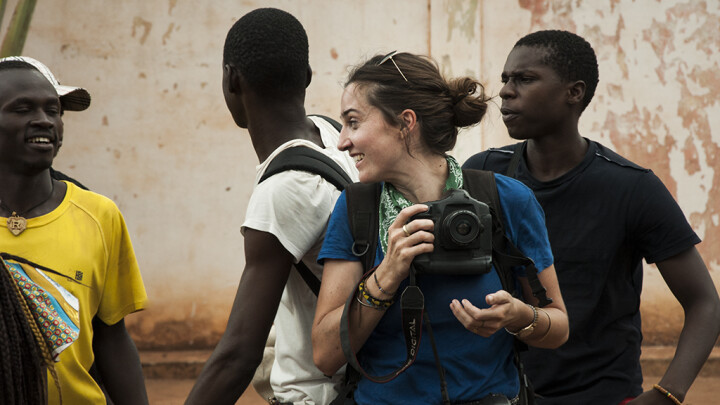 10. Berlin's Favourite Award / Screening of the winner: Camille
Audience Award 10. Favourites Film Festival Berlin
Sunday - 09/26/2021
5:00 PM - City Kino Wedding

Fiction / Camille / Central African Republic, France / 2019 / Language: French, Sango, English / Subtitles: English / 90 Min.
Director: Boris Lojkine
Writer: Boris Lojkine, Bojina Panayotova
Producer: Bruno Nahon
Cinematographer: Elin Kirschfink
Editor: Xavier Sirven
Sound: Marc-O Brullé
Music: Eric Bentz
Cast: Nina Meurisse, Fiacre Bindala, Bruno Todeschini
During the festival you are asked to evaluate the films of the main programme on ballots. The winner of the 10th Favourites Film Festival Berlin is Camille. The winning film will be screened again on Sunday, September 26, at 5.00 pm.
Courageous photojournalist in the Central African Civil War
Camille, a young photojournalist from France, is in Central Africa to document the rising civil war with her camera. She meets a group of students, photographs their everyday life and accompanies young rapper Cyril as he joins the Anti-Balaka militia. Back in Europe, however, interest in the conflict is short-lived. Camille desperately tries to make the world care about the people's fate. And in doing so, she takes a high personal risk.
French director Boris Lojkine has already presented his refugee drama Hope at the Favourites Film Festival in 2015. With his second feature film, Camille, he tells the true story of photographer Camille Lepage and, like his protagonist, once again proves his special ability to focus on human fate behind the bare numbers in the news.
Trailer