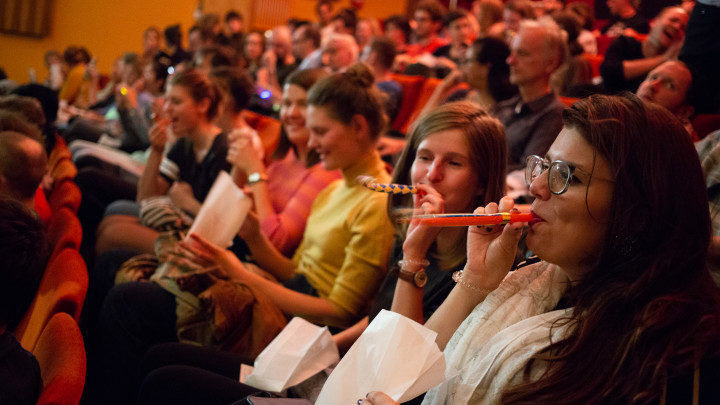 Favourite Shorts Night
Saturday - 12/04/2021
10:00 PM - Kommunalkino City 46

Favourite Shorts Night /
See nine entertaining audience award winning shorts from all over the world and vote for your favourite film with noisemakers and balloons!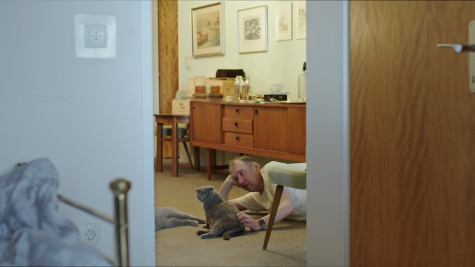 Nachts sind alle Katzen grau | All Cats are gray in the dark
Documentary | Swiss 2019 | German | English Subtitles | 18 Min. | Director: Lasse Linder || Christian lives with his two cats, Marmelade and Katjuscha. Since he desperately wants to become a "father", he has his beloved Marmelade covered by an exclusive tomcat abroad.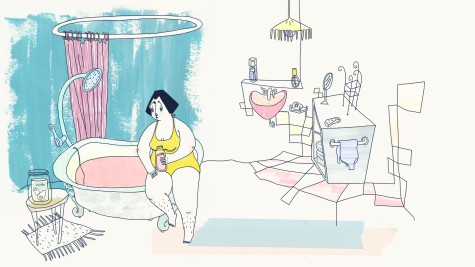 Living Like Heta
Animation | Swiss 2017 | Without Dialog | 6 Min. | Director: Bianca Caderas, Isabella Luu, Kerstin Zemp || Heta lives with her seal in a house with strange rooms and endless corridors. Her life is made up of carefully planned routines – until one day they get mixed up.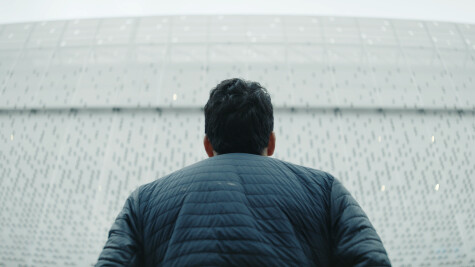 Entracte | Intermission
Fiction| France 2019 | French | Englisce Subtitles | 16 Min. | Director: Anthony Lemaître || Yacine and his two friends want to see Fast & Furious 8 in their suburban multiplex, no matter what. Their problem: they can only afford the film-club screening.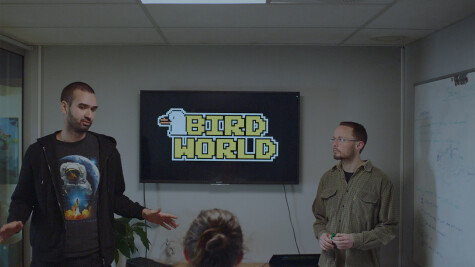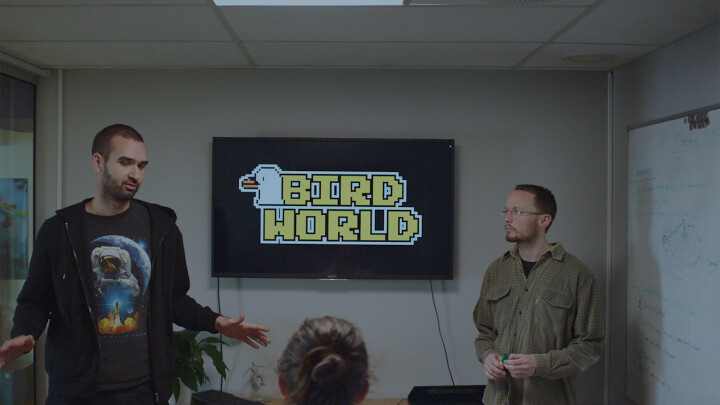 Play Schengen
Fiction | Norway 2020 | Norwegian | English Subtitles | 14 Min. | Director: Gunhild Enger || A gaming company is making a videogame for kids about the EU. You play a national bird needing to breed and nest across borders, but you can only fly according to your VISA. We follow two game designers […]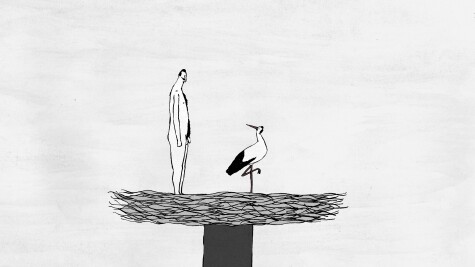 Toonekurg | The Stork
Animation | Estland 2020 | without dialog | 16 Min. | Director: Morten Tšinakov, Lucija Mrzljak || While smoking on the balcony, the citizen Stork is struck by a moment of clarity, in which he realises that he is not a person, but rather a bird. At the same time, a Man and Woman are […]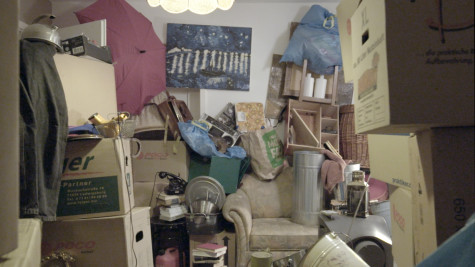 Noi
Experimental film | Germany 2018 | German | English Subtitles | 6 Min. | Director: Maximilian Welker || A son wants to clear out his father's apartment, but for the father every object is of great emotional importance.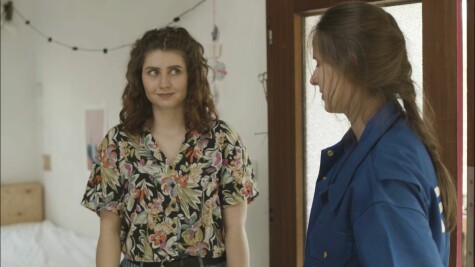 Stiefmütterchen
Fiction| Germany 2021 | German | No subtitles | 3 Min. | Director: Wilke Könken|| Audience Award Filmfest Bremen 2021 || A young woman appears on a blind date in a garden. But her date has completely different ideas about the time together.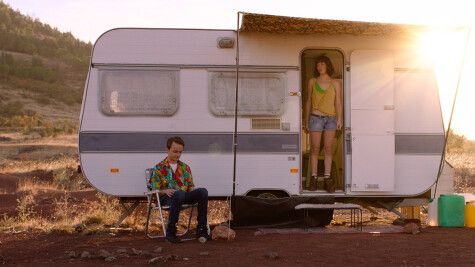 Le syndrome d'Archibald | Archibald's Syndrome
Fiction | France 2019 | French | English Subtitles | 15 Min. | Director: Daniel Perez || Archibald has suffered from a unique syndrome since he was born: every movement of his arms and hands is automatically copied by everyone around him.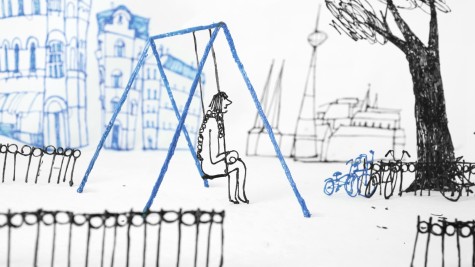 Uzy | Ties
Animation | Germany, Russia 2019 | Without Dialog | 8 Min. | Director: Dina Velikovskaya || A child says goodbye to childhood and the world of the parents begins to dissolve. This is not without side effects for the daughter.
Pussy Boo
Fiction | France 2020 | French | English Subtitles | 4 Min. | Director: Rémi Parisse || In search of a birthday present for their granddaughter, the grandparents research her favorite band: Pussy Boo.