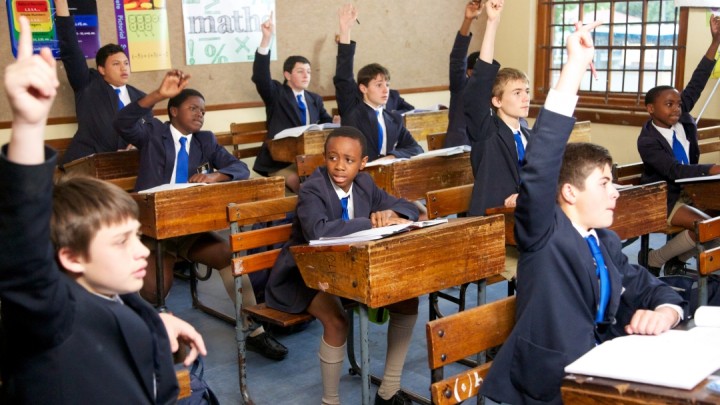 Felix
Audience Award Durban International Film Festival, South Africa
Friday - 09/05/2014
11:30 AM - Filmrauschpalast


children's film
free entrance
Fiction / Felix / South Africa / 2013 / Language: English, Xhosa / Subtitles: German / 97 Min.
Director: Roberta Durrant
Writer: Shirley Johnston
Producer: Roberta Durrant
Cinematographer: Natalie Haarhoff
Editor: Maryke Kruger
Production Design: Surisa Surisa
Costume Design: Ayesha Khatieb
Cast: Hlayani Jr Mabasa, Linda Sokhulu, Dame Janet Suzman, Thapelo Mofokeng, Royston Stoffels, Nicholas Ellenbogen, Andre Jacobs, Elvis Mahomba, Okwethu Banisi, Joseph Hughes, Joshua Wyngaard, Joshua Samson, Wonga Fasi, Wesley Lerwill, Langley Kirkwood
13-year-old Felix lives in a township with his mother and his younger brothers and loves to play the flute for his friends. As he lands a scholarship for an elitist private school, he is happy about the opportunity at first, but soon feels lost and insecure among his rich classmates. Felix hopes to prove his musical talent in a music contest at school, but he can't read sheet music, a mandatory requirement for participating.
He wants to become a saxophonist like his deceased father and starts preparing for the contest with two aging members of his father's old jazz band. His mother thinks Jazz is the devil's music and forbids every contact with the two musicians, who like their drinks. But Felix' strong will and his love for music make him defy his mother and fight for his chance.
FELIX is a heartwarming film about the magic of music, family ties and believing in dreams.
Trailer