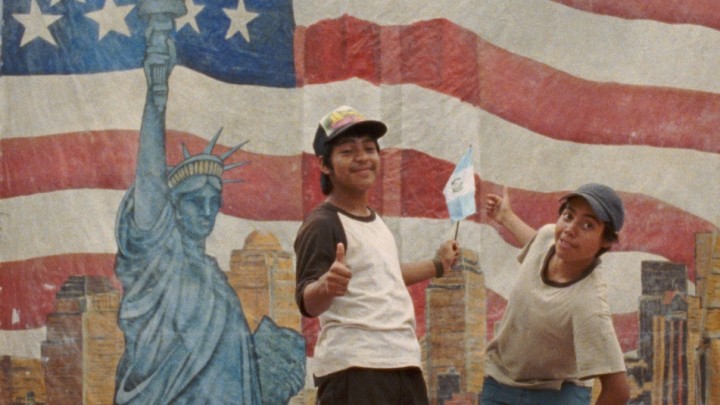 La Jaula de Oro / The Golden Dream
Audience Award Morelia International Film Festival, Mexico
Sunday - 11/08/2015
6:00 PM - Kvarteret

Fiction / La Jaula de Oro / Spain, Mexico / 2013 / Language: Spanish / Subtitles: English / 102 Min.
Director: Diego Quemada-Diez
Writer: Diego Quemada-Díez, Gibrán Portela, Lucía Carreras
Producer: Inna Payán, Luis Salinas, Edher Campos
Cinematographer: Maria Secco
Editor: Paloma Lopez Carillo, Felipe Gomez
Music: Jacobo Lieberman, Leo Heiblum
Production Design: Carlos Jacques
Cast: Brandon Lopez, Rodolfo Dominguez, Karen Martinez, Carlos Chajon
Juan, Sara and Samuel, all 15 years old, flee from Guatemala towards the USA. On their journey through Mexico they meet Chauk, a Tzotzil indian who does not speak Spanish. Together they travel along the railway tracks towards the US-Mexico border beyond which they imagine the promised land.
Diego Quemada-Diez has found his excellent non-professional actors within 3000 adolescents he cast in the slums of Guatemala City and along the tracks. With powerful and yet authentic pictures he draws a striking ground-level view of the extremely dangerous journey made by thousands of Latin Americans each year.
At Cannes International Film Festival his feature debut was awarded the newcomer's prize "Un Certain Talent" and it won the audience award at Favourites Film Festival Berlin 2014.
Trailer