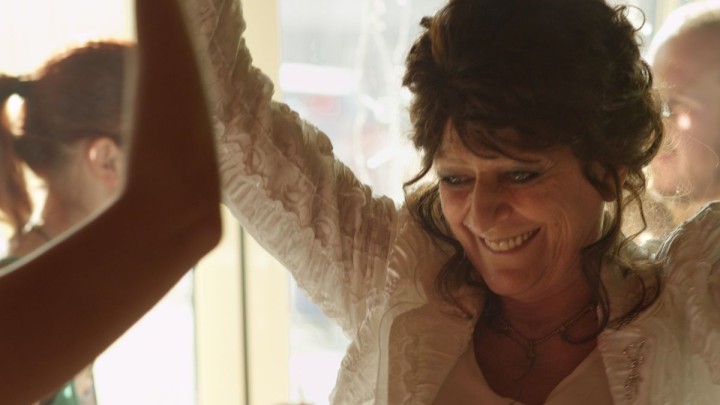 Party Girl
Audience Award Paris Cinema International Film Festival, France
Saturday - 05/28/2016
9:00 PM - City 46 - Kino 1

Fiction / Party Girl / France / 2014 / Language: French, German / Subtitles: English / 95 Min.
Director: Marie Amachoukeli, Claire Burger, Samuel Theis
Writer: Marie Amachoukeli, Claire Burger, Samuel Theis
Producer: Marie Marsmonteil, Denis Carot
Cinematographer: Julien Poupard
Editor: Frédéric Baillehaiche
Music: Nicolas Weil, Sylvain Ohrel, Alexandre Lier
Production Design: Nicolas Migot
Cast: Angélique Litzenburger, Joseph Bour, Mario Theis, Samuel Theis, Séverine Litzenburger
Angélique is a party girl. She has been working in late-night cabaret bars almost her whole life. Even at age 60 she enjoys the attention of quite a few admirers, even though alcohol, cigarettes and all-night-parties have left their marks in her face.
Nonetheless, she asks herself if it might be time to start into a new phase in her life. If only because of her children and grand children, who she rarely sees. And then there is Michel, who stopped coming to the club some time ago and would prefer to spend some private time outside the club with Angélique: Eat together, fall asleep together – like a real couple.
PARTY GIRL takes us to Angéliques world without judgement or palliation. Angélique Litzenburger is the mother of Samuel Theis, one of the directors, in real life and plays herself in the film.
Trailer