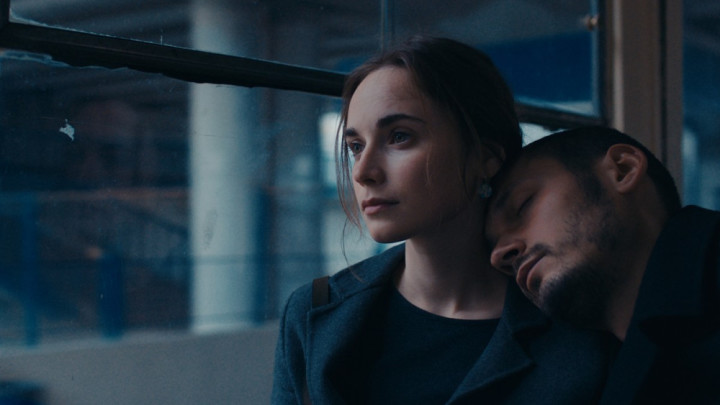 Strimholov | Falling
Audience Award Publikumspreis Premiers Plans Film Festival, France
Wednesday - 09/19/2018
8:00 PM - City Kino Wedding


Opening Film
Followed by a Q&A with director Marina Stepanska
Fiction / Falling / Ukrainia / 2017 / Language: Ukrainian, English / Subtitles: English / 105 Min.
Director: Marina Stepanska
Writer: Marina Stepanska
Producer: Olena Yershova, Volodymyr Filippov, Alla Ovsyannikova
Cinematographer: Sebastian Thaler
Editor: Borys Peter
Sound: Serhiy Stepansky
Music: Mykyta Moiseiev
Production Design: Juliya Balan
Cast: Andriy Seletskiy, Dasha Plahtiy, Oleg Mosiychuk, Larysa Rusnak, Christian Boris
On the first evening after his release from a rehabilitation clinic, the young musician Anton meets Katya, an art student who intends to move to Berlin with her boyfriend. Despite all odds, an equally dreamy and complicated relationship unfolds between the two adults, who both find themselves at an important turning point in their lives; their respective futures are uncertain, their present temporary.
Falling, however, is not merely a love story spanning a few days. Marina Stepanska ingeniously paints a vivid picture of a sensitive time and of a generation that struggles to live beneath the burdens of its ancestors; and while the conflicts of the recent years are neither a visible part of the events, nor find their way into the dialogues, they are yet palpable in every scene as they seem to shape the characters and their ideas of themselves as well as of their future.
Cinematographer Sebastian Thaler delivers emphatic images to let the film live off the captivating faces of its protagonists, be it within a nightclub or at the remote house in the woods, in which Anton lives with his overprotective grandfather. In their impressive debut film, both, Thaler and Stepanska, prove to have an eye for captivating scenes that are filled with a subtle ambiguity; making it nothing short of a great opening for this year's festival.
Trailer