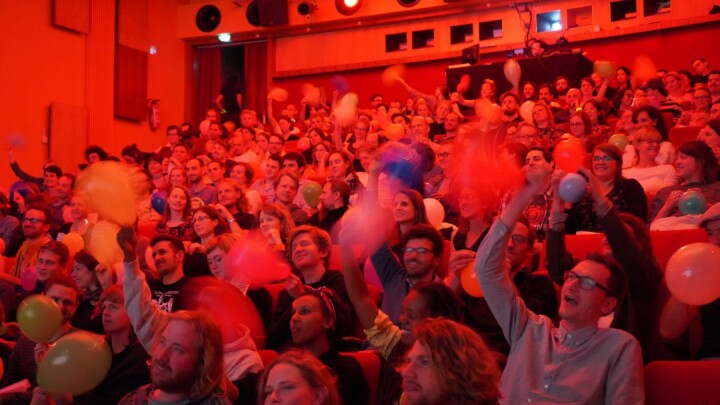 Volunteers wanted!
The Favourites Film Festival is now looking for volunteers to prepare for the 9th edition in Bremen.
The tasks include putting up festival posters and distributing programme booklets in the city area of Bremen, taking photos and supporting the festival management, e.g. at the ticket counter during the festival.
The Favourites Film Festival is an international film festival taking place in Bremen for the 9th time from November 17th to 20th.
In a four-day program, selected current films are shown that have previously won an audience award at an international festival – festival highlights for the big screen that have reached the hearts of film lovers in various locations around the world and are now bundled in the Kommunalkino City 46.
In the center the community-building magic of cinema. The carefully curated programme of moving, artistically outstanding films offers lasting insights into other cultures, ways of life and perspectives. With their finger on the pulse of the times, the films deal with socially relevant, current topics in their personal stories and make them accessible and tangible through the universal language of film. The film programme will be supplemented by talks with numerous international guests.
The festival atmosphere is open, inviting and at the same time familiar, the organizing team is full of passion for cinema. Since all films are shown in their original language with subtitles, people who do not (yet) speak German are particularly welcome. Since its foundation, the festival has offered free access to all events for ALGII holders and for asylum seekers.
The audience is called upon to actively participate in voting for their favourite film. In addition to classic ballot voting, there are also forms of playful live voting: In a colorful short film night, the audience has the opportunity to vote for their favourite short film with the help of horns and balloons. This is where it becomes most evident that going to the cinema is not an isolated experience for individual viewers, but a collective experience.
The entire programme of this year's festival can be found here.
If you are interested, please contact Anna and Paula directly with an email to "team AT fffberlin DOT de".